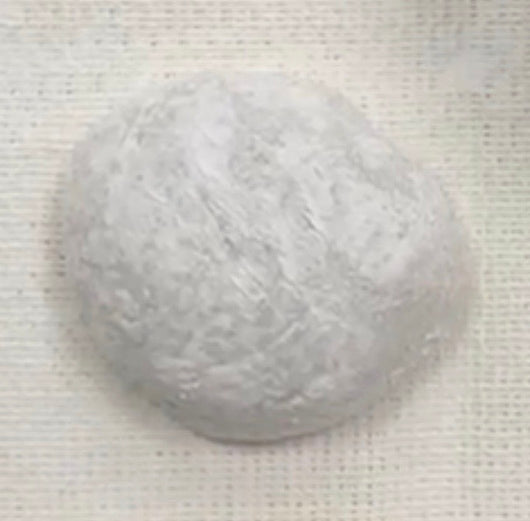 Moffle (Mochi) Bites Combo- Eight (8) Pack
Regular price $36.00 Sale
***Vegan, Gluten-free***
We want you to have the ultimate freedom to pick the flavours you already love or are craving to try!  Pick ANY combination of 8 Moffle Bite flavours from our menu to make this combo pack.  NOTE:  When you hit the Botton "Add to Cart", you will be taken to the Your Cart page where you can add a note.  Please include in that note a list of the flavours you would like in your pack! Alternatively, after you have checked out you will need to call Cookie Crumbs at 587-410-2688 to let us know which flavours we should include with your delivery. And as always, let us know after which ones you liked the best!  As this is a custom order, please give us 24 hours from time of order to complete our preparation.  
Flavours:
 Moffle (black & white sesame seeds, coconut) Bite

Black Sesame Moffle Bite

Matcha (green tea) Moffle Bite

Pasticcio (see below) Moffle Bite

Red Bean Moffle Bite
The Moffle Bite is Cookie Crumbs own hand-made mochi with a variety of wonderful fillings.  A staple dessert in Asian countries that should be shared across the globe.  Wholesome, chewy, and oh so delicious.  We soak grains of real sweet rice for 10 hours, steam them with coconut milk for 2 hours and them kneed them for another 2 until they reach that perfect chewiness!  
The Moffle Bite is like a super food for your gut because resistant starch is created from cooling cooked rice.  Read https://www.healthline.com/nutrition/resistant-starch-101 for more information.
Ingredients:  
Moffle Bite:  Short grain sweet rice, almonds, shredded coconut, black and white sesame seeds, organic cane sugar, tapioca flour, sea salt
Black Sesame Moffle Bite:  Sweet rice, coconut milk, black sesame seeds, organic cane sugar, tapioca flour, sea salt
Matcha Moffle Bite: Sweet rice, mung beans, coconut milk, organic matcha, organic cane sugar, tapioca flour, sea salt
Pasticcio Moffle Bite:  Sweet rice, coconut milk, pistachio nuts, almonds, peanuts, shredded coconut, black & white sesame seeds, organic maple syrup, organic cane sugar, tapioca flour, sea salt
Red Bean Moffle Bite: Sweet rice, coconut milk, red beans, organic cane sugar, tapioca flour, sea salt